Why Cultural Awareness Training?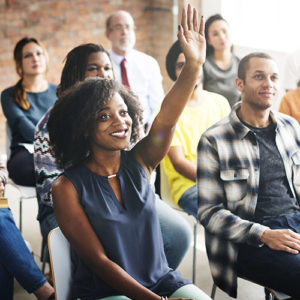 Your colleagues are being asked to work across the barriers of culture, language and geography as never before, and without any proper cultural awareness training, as markets continue to globalise and technology opens up new international collaboration opportunities.  What skills and knowledge should you be helping your teams to acquire to ensure they can take full advantage of the opportunities that result from a more open global economy?
Surely, global cultural fluency becomes an increasing 'need to have' rather than a mere 'nice to have'.  Most people have a real hunger to develop the ability to work seamlessly across cultural barriers, but these skills are not built through osmosis – people need structured, practical guidance to help them navigate a culturally complex global commercial environment.
Global Business Culture has been helping clients improve cross-border effectiveness and efficiencies for nearly twenty years and is the 'go-to' provider of cultural awareness training UK and consultancy for many of the world's leading companies, professional service firms and higher education institutions. Plus our sister website worldbusinessculture.com provides cultural awareness training resources for over 40 trading countries around the world.
Many of our clients have been with us for more than ten years and rely on us for both learning and development input and market entry expertise.
---
Our Cross-border Training programmes address such vital issues as: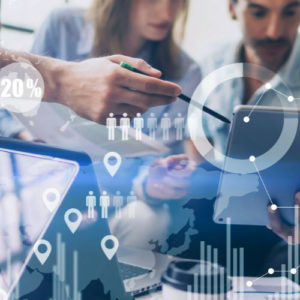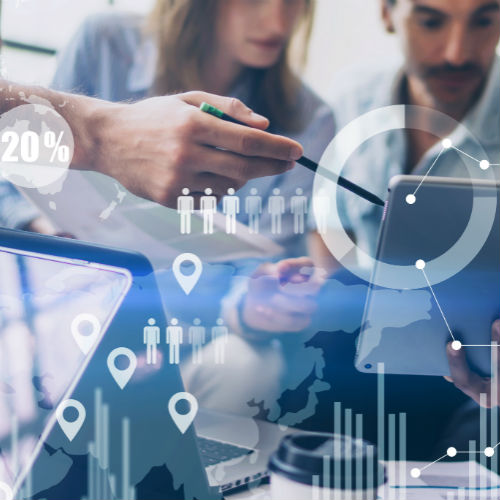 It is a fact of modern commercial life that a great many employees are asked to work across the barriers of culture and language but have never really had any significant exposure to or explanation of the fact that people simply 'do things differently' in different counties. A common misconception is that you only really encounter other cultural approaches to business when you go to work overseas for an extended period. This l cannot be the case – every time you pick up the phone or email a colleague in an international office you are dealing with cultural differences.
In most organisations, many people who have cross-border dealings never actually travel internationally. Most people have intermittent contact through email, phone or video conference and the sporadic nature of these interactions make it much more difficult to answer the questions around 'what is a cultural dilemma and what is merely a business-as-usual problem?'
If we expect employees to work effectively cross-border, we need to train them to do so. Of course, you can learn through experience, but this can be a slow and costly experience. Practical, targeted cultural awareness training interventions can help ramp up awareness and knowledge quickly and give people the confidence to continue to build cultural fluency through their ongoing international business interactions.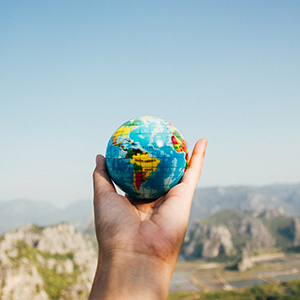 Many things impact on effective and efficient international working, but it is undoubtedly true that one of the major factors contributing to cross-border inefficiencies is that unknown cultural differences appear from nowhere and slow everything down.
In fact, our experience shows us that the biggest impact of global cultural differences on any organisation is that they make getting to the end point more complex and time-consuming.
International cultural differences can impact on just about every facet of cross-border working:
Meeting styles differ enormously around the world and when people have differing expectations around how a meeting should be run and then converge on the same meetings, confusion ensues.
Decision-making is usually a product of attitudes to corporate structure. It is highly likely that the approach to decision-making found in countries which favour flatter structures will differ greatly from those countries which are strongly hierarchical.
Differing attitudes to risk can create tensions within organisations – how does a company from a risk-averse culture convince their colleagues in a more risk-based country to accept the advice of head office?
All of these key issues (and many, many more) are hugely impacted on by culturally differing mindsets and people need high levels of cultural fluency to help them navigate these difficult channels.
Good quality, targeted cultural awareness training can help to quickly ramp up levels of cultural fluency within any organisation.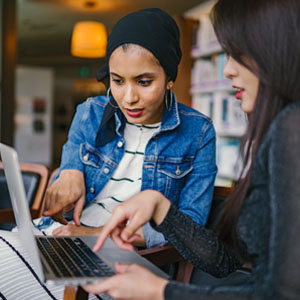 Every time we run a cultural awareness training programme (and we have run hundreds of such courses all over the world) for one of our blue-chip clients, the most common challenge that people mention about working cross-border is around communication difficulties.
People often assume that these communication challenges are the result of the fact that people speak different languages and, although this is undoubtedly an issue, it is only part of the problem. The problem is much deeper than that. It is not only that we all speak different languages which creates difficulty, but also that different cultures use language differently. What is considered good communication style in one country is very often considered to be very poor communication style in other.
If people are unaware of these subtle communication style differences, they can often lead to interpersonal problems where people assume colleagues from other countries are being rude or deliberately evasive. A better understanding of the subtleties of cross-border communication can help people work more effectively with colleagues, clients and other stakeholders around the world.
We always encourage clients to ask their employees to gain a better understanding of cross-border communication challenges and the cultural awareness training programmes which we run always contain a section which focuses on this key area.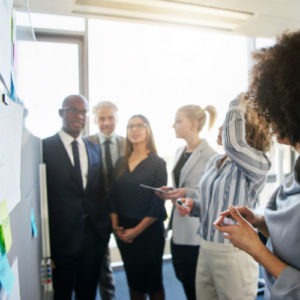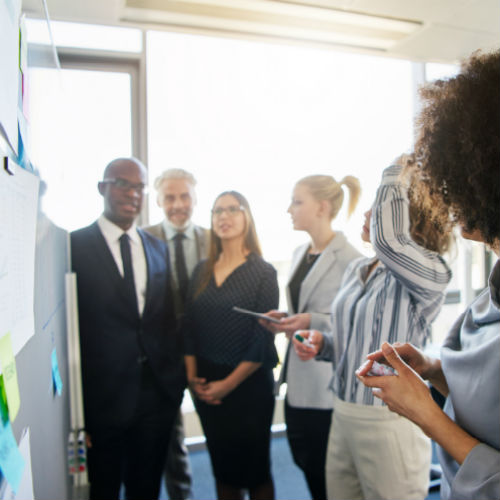 At Global Business Culture we strongly believe that improving levels of cultural fluency within the employee base can help boost efficiencies at any organisation which works cross-border. Although this might seem like a bold statement there are three key reasons why we are happy to make this assertion:
Unknown cultural differences often lead to internal inefficiencies as misunderstandings lead to mistakes, indecision and time lags. Anything that slows business down will lead to an increase in costs and therefore a loss of profitability.
The inability to fully understand the cultural expectations of clients in another country will make it much more difficult to service that client as effectively as possible. It makes sense that poor service to clients will inevitably lead to a fall in sales and a fall in sales will in turn impact on profitability.
Many employees join international organisations because they are enthusiastic about the possibility of working in a cross-border environment. However, the reality of working in a cross-border environment can often prove to be much more challenging than had been imagined. This can lead to decreased staff motivation and eventually even to higher levels of attrition. Both a lack of motivation and high levels of attrition will inevitably impact on profitability as well.
The cost-benefit ratio of any training programme is always difficult to evaluate but we strongly believe that targeted, effective cultural awareness training programmes delivered by experts in the field can deliver tangible and speedy results.
---
How we can help you with Cultural Training
We develop tailored training programmes to meet your needs and which help you to reach your global goals.  We recognise that every organisation and every sector is different. They may need a unique approach – therefore your input is key to the success of any initiatives we develop together.  We know how and where culture intersects with business performance and you know where the global pinch-points and knowledge gaps are in your organisation.  Working together, we can deliver high-quality training which brings about real mindset and operational change.
We offer our clients a full range of cultural awareness training programmes and developmental tools which include:
These cultural awareness training programmes are aimed at people who work cross-border with contacts from a broad range of different countries and who therefore need to develop a general understanding of the ways in which cultural differences can impact on cross-border business activities.
Typically, these training programmes run over either half-day or a full day and are designed to cover a wide range of business-related topics such as different meeting styles, attitudes to contracts, decision-making processes and cross-border communication.
The courses are designed to be intensely practical and of immediate value to delegates in their day-to-day business activities.
Many of the cultural awareness training programmes we run focus on exploring the cultural approach to business found in a specific country or a specific region. These training programmes allowed delegates to take a much deeper dive into a country or region which is of interest to the business.
These programmes can be extremely beneficial to people working with a major client in a particular country or when interfacing with colleagues in the head office or in a subsidiary company. Many of our clients have found these country-specific courses extremely helpful post-cross-border merger and acquisition activities.
A very popular approach to increasing levels of global fluency within an organisation is to run a series of general cultural awareness training programmes followed by country or region-specific courses. This process allows the development of both awareness and knowledge – the two key elements of global fluency acquisition.
For an introduction to the various issues that cultural awareness training can overcome, you are welcome to visit our cultural resources website worldbusinessculture.com for detailed cultural awareness resources for all continents of the world.
Keith Warburton, CEO and founder of global business culture, is a renowned public speaker who is recognized as one of the world's leading authorities on the impact of cultural differences on global business issues. As such, he is in constant demand as a keynote speaker at major international conferences. In the last 15 years, he has spoken at more than 200 large scale conferences.
Keith is able to really engage an audience (either large or small) and brings insights and knowledge, coupled with a warm, humorous approach. He can tailor the presentation to meet the needs of a specific organization and has a wealth of commercial experience which helps make the messages he delivers 'real'.
Many of the cultural awareness training programmes we run are designed in conjunction with a specific business function within a client organisation. These programmes enable us to work closely with the function head in order to address specific commercial challenges which that function might be facing when working with colleagues, clients or other international stakeholders.
These training interventions are intensely practical in nature and usually end with a workshop session where the delegates are able to work through the cultural challenges which have been identified during the day so that they can develop action plans for implementation post-training.
We have run function-specific training courses for sales departments, marketing teams, recruitment, HR, Finance and IT.
Global Business Culture has a wealth of experience in the international market entry environment and is uniquely positioned to help organisations who are looking to enter a new international market. All too often, the cultural aspects of developing a business in a new overseas market are overlooked, which can lead to numerous difficulties further down the line.
We are able to work with clients to identify the cultural challenges they are likely to encounter when entering a specific new market and can connect those cultural challenges with such critical issues as market research, choice of company structure, recruitment of key individuals and product fit.
Global Business Culture consultants have all lived and worked in multiple countries and therefore really understand the challenges of life as an expatriate. We work with individuals and families to help smooth the secondment path so that the secondee can hit the ground running and the accompanying family can transition to their new life with the least difficulty.
We have developed a suite of E-learning programmes which make quality cultural awareness training available to distant members of staff who are unable to attend face-to-face training interventions.
This E-learning programme consists of four modules which cover: an introduction to the impact of cultural differences on cross-border working, international meetings, global communication and relationship-building across the barriers of culture, geography and language.
Our iconic website, World Business Culture contains a wealth of country-specific information on the cultural approach which is likely to be encountered across 42 major global economies. These country profiles can be used by delegates to further deepen their cultural knowledge and understanding.
---
If you are looking to develop global knowledge and skills within your organisation in a way that will have an immediate, practical impact on your business performance contact us for an initial discussion.