Why Global Virtual Team Training
More and more people are being asked to work in global cross-border teams which we all recognise can be extremely challenging.  Coping with different time zones, different cultures, communication issues and technology can be taxing, and people need help if they are to be expected to make global virtual teams work and this where globalal virtual team training comes in.
There are so many factors which can impact on the successful development of cross-border teams and good, targeted training can help people address the key areas of challenge and ensure that remote teams are able to work at their maximum capacity.
Global Business Culture has been running International Virtual Team training programmes for more than 15 years and we have gained a deep understanding of the unique dynamics of virtual teams which we are able to bring to both our live training sessions and webinar-based interventions.
We want to help you work more effectively across the barriers of culture, language, time zones and technology.
Working remotely has never been more important than right now!
Why Webinar-based Training?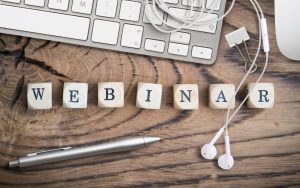 Although we have been running live, in-house training programmes for global clients for more than 15 years, advances in technology and the growth of remote working have obviously led us to develop an additional webinar-based approach to the topic.
By running webinars on this topic, we can reach team members in every corner of the globe and reduce travel costs and the environmental impact of travelling to corporate events.
This is, however, a large and complex topic which cannot be explored in any depth in a single webinar.  The challenges of global virtual team working are multi-layered, and each layer needs to be addressed before moving onto the next and this is why we have developed a 3 x 90-minute module approach.
By running a number of modules over a short period of time we are able to really dig deep into the topic and make the delegates reflect on best practice and how they can adapt to ensure more effective virtual team working going forward.
Why Global Business Culture?
Global Business Culture focuses on two areas of expertise and only two – we don't do anything else because we see ourselves as world leading experts in these two areas:
Cultural awareness training for business
We know that these two areas fit hand-in-glove.
One of the key challenges of working in international virtual teams is around understanding the additional complexities of working cross-culturally.  To understand the dynamics of virtual team working you need to understand cultural differences and we are world leading experts in the field of cultural awareness for business.
We have been running global virtual team working training programmes for over 15 years.  We have run these training programmes in every continent across a wide range of different sectors.  Recent events haven't led us to this topic as a reaction to the market – we really know what we are talking about in this area.
What are the 3 Training Modules?
We have developed a 3-module approach to this training initiative and have added 3 sample programmes below.  These are sample programmes, but the exact nature of each module we deliver would be agreed with each client after detailed discussions.
Module 1:  The Challenges of Global Virtual Teams 
Introductions & objective-setting
Working in Virtual International Teams
Employees are increasingly being asked to manage people across the barriers of culture, geography, language and technology.  This presents a real challenge to traditional leadership approaches and working patterns.
Group Discussion:
Why is it more challenging to work in an international virtual team than in a co-located team?  The feedback from this discussion will lead onto an exploration of some of the key elements to factor in when working virtually.
Key issues when working in Virtual International Teams:
Setting clear goals and the need to revisit those goals regularly
Focusing on giving team members enough context
Clarifying roles and responsibilities
Factoring in cultural differences
Escalation approaches
Focusing on building relationships
Feedback loops
Module 2:  The impact of Cultural Differences on Global Teams
Introductions & objective-setting
Cultural Influences in Business
Presentation by the trainer on the ways in which cultural background affects national and individual character and how these, in turn, affect team dynamics within any multi-cultural, virtual team.  Examples are given from a wide variety of cultures.
Group discussion
What issues have you faced when working cross-border with virtual team members from other cultures?  The feedback from this session will be analysed and lead through to the next section of the programme
Culture & Day-to-Day Team Dynamics
How might people withing the team from different cultural backgrounds approach some common day-to-day tasks?  Issues looked at include:
meeting situations
decision-making
management style
presentations
leadership
feedback
communication
Module 3:  Effective Communication in Global Virtual Teams
Introductions & objective-setting
Effective Cross-border Communication
Approaches to communication vary across global virtual teams and what one member sees as a good style of communication may be viewed as a bad style of communication by another team member.  An understanding of these communication style differences is vital to the building of cultural empathy and effective cross-border collaboration.  Differing approaches to communication are described and the effects of these differences on business situations are explored.
Use of Language in an International Context
The use of English as the common company language – a few practical tips.
Cross-border Conference Calls
Why are virtual team conference calls often non-productive? – group discussion
A few pointers on how to make cross-border conference calls work more effectively and how to get better engagement from everybody on the call.
Final Group Discussion
What suggestions can we make to improve the performance of any virtual teams we are currently involved with?
Module 3 & programme end
How do we deliver the training?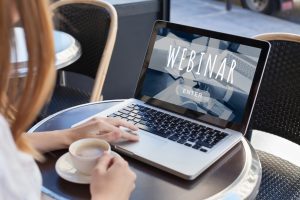 We are platform agnostic.  Internally we use Zoom but are very happy to use whichever platform is most suitable for our client.
We like to make the webinars as interactive as possible and include groups discussions, polls, videos and other techniques to promote inter-team interactivity.
What are the next steps?
If you would like more information on how to help your global virtual teams work more effectively, please contact us.