I have been involved in facilitating Canadian business with China for 25 years and appreciate the huge and potentially overwhelming challenges in understanding and adapting to Chinese business culture. I have also learned not to doubt the capacity and effectiveness of Chinese counterparts in developing, negotiating, and carrying out global business in their own way. As China becomes more aggressive in international relations, doing things the Chinese way will likely continue to grow.
Chinese business culture involves indirect and implicit communications and, above all, a strong respect for "saving face". In many respects, it is perfectly positioned to confound Westerners. One is always wondering what is really on your Chinese counterpart's mind and why he or she is not saying more.
Of course, the language barriers for Westerners in China present formidable challenges and add complexity to all opportunities and transactions. You should not, however, make assumptions about the degree to which the Chinese comprehend Western approaches, languages, and objectives. Your Chinese counterparts likely understand and appreciate much more than you think. You should also be mindful of translations and have your own translators and not rely on one that is supplied by your Chinese host.
Regardless of the challenges, Western firms need to keep in mind that the Chinese are very pragmatic and that the business environment in China is constantly changing. This is well reflected in the digitalization taking place in China and Western businesspeople need to be agile and flexible to keep up with these changes.
New processes and procedures are rolling out in both private and state organizations with more emphasis on knowledge and competency than hierarchy. For example, I think of my visits to China 15 years ago when seniority in organizations such as Chinese state banks meant that meetings were conducted in a very structured manner led by the senior most official. Today, there are different dynamics at play and those with knowledge and expertise are speaking up and influencing the discussions.
Like it or not, preparation on the cross-cultural side is not a quick fix and needs to involve the entire team while drawing on local partners. It is also important for Western executives to go beyond viewing business culture from the national stereotype perspective. Your business in China will be impacted by regional, industry, company and the personal characteristics of your counterpart and you need to be sensitive to these factors as you engage in the market.
Overview of the Chinese Business Environment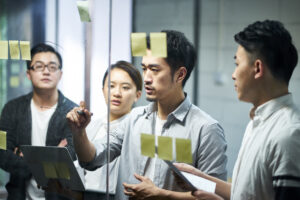 Since China began to open and reform its economy in 1978, GDP growth has averaged almost 10% a year, and more than 800 million people have been lifted out of poverty. There have also been significant improvements in access to health, education, and other services over the same period.
China is now an upper-middle -income country. Having said that, it will be important going forward that poverty alleviation efforts increasingly shift to address the vulnerabilities faced by the large number of people still considered poor by the standards of middle-income countries, including those living in urban areas.
China's high growth based on resource -intensive manufacturing, exports, and low -paid labor has largely reached its limits and has led to economic, social, and environmental imbalances. Reducing these imbalances will require shifts in the structure of the economy from low-end manufacturing to services, and from investment to consumption.
China is currently embarking on a "dual circulation" strategy where it seeks to spur domestic demand on one hand and simultaneously develop conditions to facilitate foreign investment and boost production for export on the other.
Given its size, China is central to important regional and global development issues, and it is increasingly making its mark. China's Belt and Road initiative and its investments in Africa are reflections of its growing power.
China is the largest emitter of greenhouse gases, and its air and water pollution affects other countries. Global environmental problems cannot be solved without China's engagement.
The only major economy to achieve growth in 2020, China's recovery from COVID-19 has been swift but uneven. Aided by the containment of the COVID-19 outbreak since last year and supported by accommodative financial and fiscal policies and resilient exports, China recorded 2.3% real GDP growth in 2020. While China's GDP is on track to return to its pre-pandemic level by mid 2021, the COVID 19 shock has accentuated many pre-existing structural challenges.
Accelerators and Ongoing Issues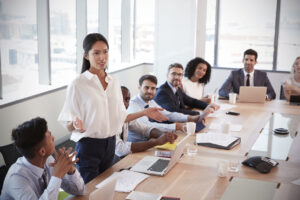 The Chinese business environment continues to offer huge and multi-faceted opportunities despite the plethora of challenges and concerns that are prevalent today. China's more aggressive approach in global affairs and its tendency to apply trade restrictions in response to geo-political issues can not, of course, be ignored and create considerable uncertainty and increased risk.
In terms of ongoing issues, the bilateral relationships between China and most Western countries continues to be a dominant concern. Many Western countries have found that their historical support for economic development in China is not providing them with any advantages in dealing with the current regime.
Government to government relations between China and some Western countries are at their lowest level in decades and there are no signs of this changing in the short to medium term. Yet despite this, some Western firms continue with their business in China while grappling with the usual, and in some cases, new challenges. The business- to- business engagement reflects some new entry Western companies that are doing well (e.g., Canada Goose of Canada) while others are being negatively impacted by the current political scenario. In a similar vein, some Western executives are wary about visits to the market and security concerns while others seem to be managing without major disruptions.
Going forward, the Chinese e-commerce market will be of particular focus with 300 million middle class consumers, 700 million people online every day and annual sales greater than the next 5 countries combined. International companies will need to devote more time to understand the major platforms, decide which is best for them and work with a local partner on local advertising and the appropriate social media strategy.
The following table sets out some of the accelerators and ongoing issues that I see for Western companies in the current Chinese business environment. Business culture underlies some of these including developing relationships and guanxi in the tense environment.
| | |
| --- | --- |
| Accelerators | Ongoing Issues |
| Strong rebound from the Covid – 19 pandemic | China's aggressive approach in international relations |
| 2nd largest economy in the world | Strained Western – China relations |
| Continued opportunities for Western firms to enter huge market | Political issues impacting market and goods entry |
| High economic growth rates | Travel restrictions and safety concerns for Western visitors |
| Rising middle class demand | Relationships and guanxi take time to develop |
| Digital platforms facilitating access for Western suppliers | Language barriers |
| Chinese demand for Western agricultural products | Complex array of non-tariff barriers |
| Success of recent Western firms in consumer goods e.g., Canada Goose | Intellectual property rights remain a cloudy area |
| Chinese demand for natural resources | Inconsistent application of laws and policies and lack of an independent judiciary |
| Improved Ease of Doing Business Ranking | Corruption |
| Foreign Direct Investment continues to flow in | Environmental and CSR issues |
| National policies set out in 5 -year plans | Product safety concerns. |
| Chinese companies going global and investing in Western countries | Lack of access to Chinese Government procurement |
| Investment in innovation and research and development | Restrictions on currency conversion and taking funds out |
| Greater Bay area integration offers new opportunities through Hong Kong | Strength of Local suppliers |
| Infrastructure – high speed trains | Chinese Government's interference in Hong Kong and the one country – two systems approach |
| Need for Western environmental technologies | Human rights issues – Xinjiang and other areas |
---
Case Scenario
Canadian College
The Opportunity
China is a priority market for Canadian College both for on shore recruitment and for partnership and project development. Canadian College's operations in China are coordinated through a services agreement with a local educational consulting firm.
James Ng, Manager of International Partnerships for Canadian College has extensive experience in China and considers business culture to have a huge impact on the college's business in China.
Strategies
The strategies employed by Canadian College in China are particularly tuned to Chinese culture and are reflected in their approach to recruitment, partnership, and marketing.
Recruitment
Because the selection of an overseas educational institution is an individual and parent decision one needs to have in depth knowledge of the culture, according to Ng. "There is a need to build relationships and trust, the family is looking for someone they can trust not just the credentials of the College" he added.
Canadian College reps take the time to develop relationships with students and parents and build trust. Ng mentioned that his tone in China is more like an uncle or advisor to families who want to send kids to college where they have established trust. Chinese high school grads are not generally as independent as Western high school grads and they and their families often have many practical questions that they want addressed.
Partnership
One needs to identify how your partner functions, who are the decision makers (hierarchy), how agreements are structured, and how one can build trust. Culture is heavily involved in this process.
Canadian College generally spends more time in developing partnerships in China than in other markets and they also need to have senior people play a role in the partnership development. As James Ng was a senior Chinese government official, his status and reputation are of considerable benefit to Canadian College. All meetings in China are in Mandarin which is well appreciated by Chinese counterparts.
It is indeed important to have a marketing representative who understands both the Western and Chinese culture and business environments. Wang mentioned that he spends a lot of time helping Chinese officials understand the Canadian educational system and Canadian culture.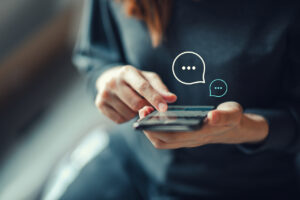 Marketing
Culture impacts the marketing in a big way with both the social media presence (including WeChat) and the personal touch being important. It is important for an institution such as Canadian College to understand the popular culture and have an excellent web presence which address the key questions on the minds of parents and students.
Canadian College has adapted to Chinese culture by spending a lot of time addressing parents and students' questions both on their website and in public information sessions. It is important that these questions are addressed rapidly as expectations for fast answers continue to rise. WeChat is used a lot to create the community feel which helps to improve the conversion rate.
Canadian College also takes special steps to connect students with housing reps, arranging airport pickup and other incoming student services which helps to build trust and facilitate smooth experiences once the students have arrived. The marketing program is built on a mix of a constantly evolving digital presence and a building of trust that leads to a solid reputation.
Joe Wang Engineering (JWE)
Joe Wang came to Canada as an international engineering student from Hong Kong. He graduated and stayed in Canada to found Joe Wang Engineering (JWE) in 1980, offering engineering and design and consulting services to large steel companies in North America. When the steel industry went into a rut during the 1982 recession, he had to look elsewhere for business and explored China's potential.
Joe was very effective in leveraging his background and his experience in Canada as he went about developing relationships in China. His 1982 visit was the seed that grew into three 10 – year strategies over 30 years in China.
His first 10 years focused on matching China's needs with Canadian capabilities, making use of Canadian factories idled by the recession by moving them to China. These relocation projects were very successful, and he gained a lot of respect and credibility in China through these efforts.
In his second 10 years, he worked on various infrastructure projects enabled by Canadian development financing through Export Development Canada (EDC), Canada's official export credit agency. These were projects that brought benefit to Canada by requiring purchase of Canadian equipment and services. In those days, I recall Joe working hard to meet EDC requirements while promoting the benefits of the financing to his Chinese counterparts.
As China developed, its needs changed, and in the third 10- year strategy, he focused on bringing Canadian project management expertise into Chinese-led international projects. He found that Canadian engineers could communicate and better understand the important safety and process requirements related to international projects.
Joe's approach illustrates the importance of adapting to changing needs and cultural realities of relationships. In the latter context, he emphasizes the pivotal importance of getting off to the right start when developing relationships.
His approach was and remains to be very clear and above-board and to only accept projects that yielded an adequate return. He realized that if he fell into a trap of losing money on the first project, there would be no turning back on future projects.
He took the time to build the rapport, answer all questions and be transparent in his pricing proposals without special concessions. While his approach took longer to bear fruit, he won the respect of Chinese counterparts who used the JWE pricing as a benchmark for similar projects.
Ultimately, his approach allowed Joe and his team to spend time to effectively build relationships and his brand based on viable projects. His strategy is one that Western firms should take note of as developing relationships in China can be a slippery slope if you don't have a solid footing from the start.
---