Compiled from our research, experience on the ground in Mexico and interviews with both Western and Mexican business executives, the following represents a roundup of recommended tactics and strategies that will help you better navigate Mexican business culture and help achieve business success in Mexico. They are presented in alphabetical order for ease of reference.
After Sales Service
From a business culture perspective, Mexican buyers are generally both service and price sensitive. In many cases, the most important factor in a sale success in Mexico is a supplier's ability to provide reliable after-sales service, maintenance programs and product training and support.
If your company can meet these criteria, your chances of making a sale will increase considerably. During my work in Mexico, I saw opportunities for Canadian firms diminished because they were unwilling to set up local servicing facilities while their competitors from Europe or the US were willing to make this commitment.
Bureaucracy
Negotiations or processes within government agencies or large private enterprises are notoriously slow. It is important to have someone on the ground getting the information that you need to understand the status of your project approvals, who will make the next decision and the timelines.
In doing business with organizations like Pemex or Comision Federal de Electricidad (CFE), international firms work on a tender basis but on the ground support to understand the conditions of bidding documents is crucial. Do not expect that you can fly into Mexico to obtain fully clarity on the status of your bid or the conditions and next steps. An effective local partner and senior level visits at the right time can do the job to set you up for success in Mexico.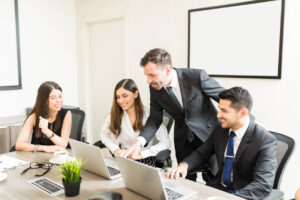 Business Ethics
On the Corruption Perception Index (2020), Mexico is ranked 124 out of 179   
This indicator points to a relatively high level of corruption in the country's public sector, and you should be wary of it. Given the integration of Mexico into the North American economy through NAFTA and its successor agreement it is indeed surprising to see this level.
You should be careful with your proposals and negotiations and look for red flags such as nominated third parties and irregular bidding processes. You are advised to make yourself familiar with anti-corruption laws in your own country and take proactive steps including setting out your company's ethical policies and procedures upfront. Also, be mindful that corruption can extend into the judicial process and some states have a checkered track record of judges resigning after accepting bribes.
Communications and First Contact
English is widely used, and many Mexicans speak it fluently. English is not, however, universally spoken and interpreters can be needed on occasion if you do not speak Spanish.
Mexicans prefer face to face communication and to do business with whom they know and trust. It is advisable to confirm your appointment several times in advance as it is regarded as an eagerness to meet. I suggest that you develop a rapport with the personal assistants of senior officials as they can be very useful sources of market intelligence.
If face to face communication is not available, Mexican business contacts are more likely to talk over the phone or do virtual meetings rather than respond to emails.
LinkedIn is generally popular in Mexico. However, it isn't used so much for networking as it is for hiring. WhatsApp is a preferred means of managing groups and messaging.
Mexicans tend to be status conscious and therefore it is recommended to book engagements in settings that reflect one's position and status. If the first meeting with high-level representatives is set to take place outside the office, first-class hotels and restaurants are appropriate.
It would not be surprising if you are asked to help identify a good college or university in Canada for your counterpart's children. Take the initiative to be helpful within your company's guidelines and realize that it will be remembered.
Culture in Mexico
Meetings usually start with small talk about family, weather, sports, and you should find common interests. By doing a bit of research ahead of time, you may be able to easily converge on topics of mutual interest. Mexicans are proud people and will be happy to see your appreciation for their country so become familiar with key landmarks and points of interest and talk about them.
Where possible, you should be mindful to not refuse drinks (coffee or other) offered to you during the meeting. Western businesspeople should put on their gracious and polite hats as being too direct may be perceived as rude.
Mexicans tend to conduct business in a non-confrontational way, which often means that they will not overtly disagree with you. Instead, they may suggest discussing the matter at another time, or will find some other way to avoid an explicitly negative response. As a rule, this does not reflect a devious business strategy on their part, but rather a desire to keep the relationship cordial.
Decision Making and Hierarchy
Do your homework to understand the structure of the business to ensure that you are dealing with the right people. Draw on those in the market such as agents, international company representatives, diplomats, and trade association representatives to be best informed before launching into discussions. Time can be wasted by meeting individuals who have little or no authority although you may not be able to avoid some of these meetings as they are part of the process.
Be mindful of the impression created by sending your junior employees to deal with senior Mexican officials. It is always best to match levels of seniority during any interactions. (If a Mexican company sends its junior people to deal with you, it is probably a sign of lack of genuine interest)
As mentioned, in many traditional Mexican companies, decisions are usually made by a small number of individuals at the top of the hierarchy. This does not mean that your efforts with lower-level officers are not important. It does mean that you should spend time in making sure you know who the decision makers are and assess the feedback that you are receiving from the subordinates. It also means that you should have flexibility in your approach and proposals for the important meetings with top officials.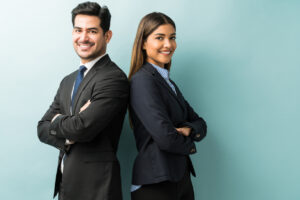 Dress
Given the importance of image and status, Mexicans dress formally for business meetings with suits and ties, and will expect you to do the same in the major cities (Mexico City, Guadalajara, Monterrey etc.) The exception to this rule is if you are meeting in a very hot region, a port or beach resort.
Remember that you are creating an image of yourself and your company in each meeting or interaction and you are being "sized up" in terms of the potential for longer term collaboration and success in Mexico. Westerners sometimes present themselves in a very casual manner so they may need to adjust a little depending on the nature of the Mexican company and counterpart.
Due Diligence
As in any foreign market, you should carry out careful due diligence before committing to a sales or agency agreement or other business relationship for success in Mexico. Investigate the Mexican company's creditworthiness, its financial record, the quality of its management, its history, facilities, and its reputation in the local and international marketplace. Local legal or consulting firms can help you, and you may be able to obtain assistance from your country's diplomatic service.
Reflecting on my own experience, I would caution that some companies may present different versions of their financial statements to Government departments or bureaus so realize that Mexico is a market where you need to draw on various sources and verify information.
Gift Policy
Simple gifts may be exchanged as a gesture of good will after a first business meeting or at the conclusion of a transaction. Always be mindful of your corporate ethics policy and stick to the guidelines. Gifts from one's company (i.e., a gift with the company's logo) are appropriate for an initial meeting. If invited to a Mexican partner's house, it is appropriate to bring wine, chocolate, or flowers (avoid marigolds and red flowers). It is recommended that you avoid giving items made of silver or tin given Mexico's prominent role in producing high quality silver.
Don't forget to provide a small gift to the top official's executive assistant as he or she will appreciate it and can open doors for you.
---