LinkedIn Training for Global Market Development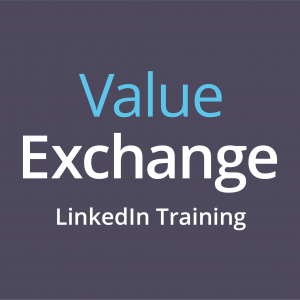 Developing A Global Presence with LinkedIn Training
As more and more companies navigate their global digital presence it is clear that LinkedIn is becoming an increasingly important platform on which to build an international reputation and LinkedIn training is key to success in this area.
As long-term, cross-border relationships are difficult and expensive to develop and even harder to maintain in our post-covid19 world, there has never been the need for a greater understanding of the value of building trust in our global online brands, both for the companies we serve and the brand ambassadors within, the likes of you and me.
Value Exchange has been helping individuals and organisations improve their global effectiveness through quality, targeted digital relationship-building for over 10 years and we are delighted to offer you dedicated training in the field of reputation management, research and business development through the platform of LinkedIn.
Value Exchange LinkedIn Training
VE LinkedIn training will:
Help you turn LinkedIn into a global lead generation tool.
Position you as an international thought leader in your industry.
Show you how to develop overseas competitor insight and relevant ways in which you can spot new business opportunities in new markets.
Demonstrate how working in global teams can amplify your content to new levels.
Drive more international traffic to your website.
Fill our sessions with relevant case studies and practical techniques to improve your success.
Provide you with valuable global industry insights that you can use immediately.
We can also provide you with support packages that mean that we will always be on hand to answer questions and offer guidance in developing winning global strategies — at a corporate, team or individual level.
An understanding of the depth to which online digital reputations shapes cross-border interactions has never been more vital and we are delighted to be able to help in this process through the improved use of LinkedIn.
Nigel Cliffe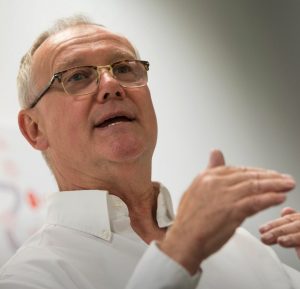 Nigel is an experienced multi-channel marketer with over thirty years' experience in combining the best of marketing with the best of technology to drive improved business performance.
As a result of using LinkedIn successfully since 2007 to drive engagement and new business for many clients, Nigel formed expertise specifically to train others on how to repeat the same success.
As founder and principal consultant, he is a regular trainer, entertaining speaker and engaging presenter on the subject of LinkedIn. Nigel provides practical advice and a strategy to enable individuals and global businesses the ability to improve their personal brands and their lead generation process.
A start-up specialist himself, Nigel has worked internationally with a wide variety of clients, from one-person businesses through to FTSE 100 companies, universities, charities and central Government.
You can get to know a lot more about Nigel from his current activity on LinkedIn!