Cultural Awareness in Switzerland

Advanced Talent, Training, and Consulting (ATTC) is dedicated to accelerating your professional growth.
ATTC is led by Founder, Adelina Stefan, Certified Coach & Intercultural Facilitator, with an MBA, specialized in Career Development, Agile, and Job Search, having a proven expertise in international HR recruitment and selection.
Having worked for 10+ years across cultures, Adelina seeks to catalyze individuals' potential, helping them create in their own way a positive impact on their professional and personal life. Adelina aims to empower professionals to take charge of their career, by connecting to their higher self so that they can create and implement their unique career blueprint and at the same time, achieve a healthy work-life balance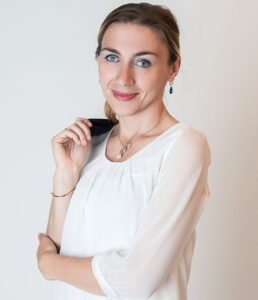 Adelina is the author of two academic books where she explores the HR practices and the role of corporate training, offering a unique contribution to the existing resources of knowledge on international management.
In Global Strategies for Culturally Diverse Workforce: HR Agenda, Adelina Stefan critically investigates some of the most effective strategies adopted by multinational corporations, unearthing the challenges and trends in global recruitment and development.
In her second book, Advancing Intercultural Perspectives through Corporate Training (2018), Adelina Stefan aims to make a distinctive contribution to the management studies by demonstrating the role of intercultural communication in global organisations through the implementation of training programs.
Romanian-Greek native, residing in Switzerland since 2015, Adelina is committed to helping people improve their performance. drive their creativity and business. She inspires expats to take charge of their career, gain more confidence in their skills, develop their talent and pursue their passions and establish a growth mindset.
Her practice includes Career, Executive and Agile Coaching, & Intercultural Training for individuals, as well as developing and implementing corporate Human Resources practices for improving cross-cultural relations. A great part of her work focuses on helping expats navigate successfully on the Swiss job market using their unique skills. Some key areas of her work at the moment include: CV tuning, networking strategies, interview coaching, executive coaching, agile and cross-cultural training.
Holding a Master Degree in Sociolinguistics and Intercultural Communication, and an MBA, she also specializes in translations and interpreting, being fluent in English, Greek, Romanian and German.