Cultural Awareness in Israel

At TrainingCQ we specialize in delivering learning solutions for complex organizations working across borders. We develop the skills and capabilities needed to thrive in global organizations where leaders, managers and individual contributors can manage the cultural differences inherent in face-to-face and remote interactions.
Our team of experts provide consulting and practice-oriented training to scale critical skills required to successfully work in global markets. The benefits of our programs have a direct impact on navigating in target markets, increasing sales ROI, shortening Time to Market, sustaining long-term business relationships, and managing culturally diverse virtual teams.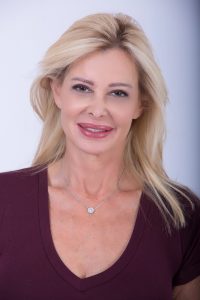 Arona Maskil is the founder of TrainingCQ. Based in Israel, Arona is a cross-cultural business consultant, trainer, mentor, and coach with extensive experience in U.S., Israeli and global business culture. American by birth, Israeli by choice, and Finnish at heart, she helps people close the gap between cultures so they can work together more efficiently.
Arona specializes in cross-cultural and virtual communication consultancy, with over 20 years of experience in culturally related issues. She provides strategically focused training for individuals and organizations to enable successful business development and customer success in diverse global business settings.
Arona has spearheaded in Israel the Cultural Intelligence model training and works with local and international organizations such as Intel (U.S.A.), Graebel, U.S. Navy, U.S. Department of State, Kimberly-Clark, Mobileye, Magen, Medcon, Abbvie, Alcon Labs, Qualcom, Mellanox and others. In addition, she is a leading expert on building and leading cohesive and productive virtual multi-cultural teams.
Global Business Culture is extremely pleased to partner with Arona and Training CQ so that we can offer our global clients a quality cultural awareness training option in Israel.  Training CQ will also be our exclusive partner in Israel for our cultural awareness digital learning hub, Global Business Compass which provdes clients a world of cultural information accessible from any internet enabled device.