Global Business Culture Australia

As more and more Australian companies expand their operations in the Asia Pacific region and beyond, the need for greater levels of cultural awareness and fluency has never been greater.  Long-term, cross-border relationships are difficult to develop and even harder to maintain and therefore an understanding of the expectations of clients, colleagues and other stakeholders around the world is paramount.
Global Business Culture has been helping individuals and organisations improve their global effectiveness through quality, targeted cross-cultural training for over 20 years and we are delighted to have opened operations in Australia – and even more delighted that Amit Dev Mehta has joined us to spearhead the operation.
This expansion into Australia will allow us to service current and future clients across the barriers of culture, geography, time zones and technology as never before.
Global Business Culture Australia
Offering a wide range of cultural awareness training and development solutions, Global Business Culture Australia will initially focus on:
Building general global culture awareness
Delivering country-specific briefings on cultures such as India, China, Japan, the UK and the US
Helping develop people's abilities to work in effective global virtual teams
Making our online cultural awareness learning platform, Global Business Compass, available to Australian clients
An understanding of the depth to which cultural background shapes cross-border interactions has never been more vital and we are delighted to be able to help in this cultural awareness building process in Australia
Amit Dev Mehta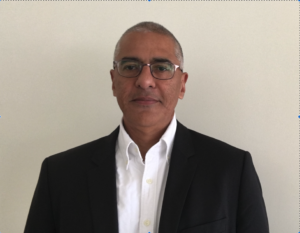 Amit is an accountant and banker by background and has an MBA from the IMD Business school in Switzerland.
Born in India, Amit moved to the UK and his 30-year career working for such giants as Deloitte, Royal Band of Scotland, National Australia Bank and the Tata Group has found him advising on strategy and policy at C-Suite and Governmental level around the world.
During his career he has gathered extensive knowledge of working across Europe, the USA and Asia, helping international organisations expand their global footprints – with a specific focus on the full M&A deal cycle and with a particular interest in cross-border, cross-cultural integration.
He was on the London Board of the CBI, the Danish-UK Chamber of Commerce and the India Chamber of Commerce, and attended numerous international trade missions.  A highlight of his career, when on the European Board of the Tata Group, was being part of the deal team of Tata Motors acquisition of Jaguar and Land Rover from Ford.
Amit is passionate about global leadership and cross-cultural understanding.  He believes that 'Trust' is the basis of developing cross-border business and deep relationships and that greater levels of global cultural awareness are key to this process.  He knows from decades of hands-on experience how essential it is for both of a relationship to understand each other and that a deep understanding of how business is done in other places in fundamental.