Cultural Awareness in China
Peking-Bridge helps companies and organizations from Europe and Asia to better understand Chinese business culture, build trust with their Chinese business partners, and ultimately to achieve long-lasting win-win success.
In cooperation with a global network of experts and partners, Peking-Bridge provides management consulting in business culture with a focus on cultural integration after M&As, executive intercultural coaching, and keynote speeches about overcoming cultural obstacles. Its hands-on and tailor-made services help business collaborations between Chinese and European partners increase the efficiency of communication, enhance trust-building by avoiding misunderstanding and misjudgments, and cooperate more successfully in global markets with consistency.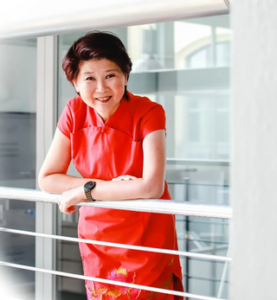 Peking-Bridge is led by founder HongHong Xu, an expert on B2B marketing & strategic business development garnering over 25-years of experience mainly in the chemical industry and its downstream sectors, including petrochemicals, plastics, automotive, electronics, and construction.
HongHong is holding a master's degree in engineering of materials science and an MBA. Previously she worked for 24 years at the world's biggest chemical Company BASF in various management roles and responsibilities, including an international assignment of 5 years in Hongkong.
A Peking native with German citizenship, HongHong reflects the Chinese and European bicultural and fluently trilingual profile. She is global-minded, determined, and outcome-oriented.
Her passion for bridging the cultural gaps between East and West has led her to leave her comfort zone by stepping down from the corporate world after 25 years to establish her own business as of October 2019. Parallelly, she is an associated lecturer at École supérieure de commerce de Paris (ESCP) and University of applied sciences Mannheim.