I've quite recently started working with Global Business Culture in our Mumbai office and responsible for the company's digital marketing output and I've found it fascinating working with our team of business consultants conducting cultural awareness training. I've been learning so much about how business cultures differ internationally and I thought I'd write about some of the things I've discovered.
Despite Covid people are crossing borders and oceans in increasing numbers as the world continues to become more accessible through digital technology. Modern advancements enable organisations to foster international relationships, partnerships, and friendships that would otherwise have been difficult to achieve. In this new environment cultural awareness training is essential because people with knowledge of cultural challenges will approach situations in new ways, resulting in better collaboration.
Our international relationships do not always come without complications/inconveniences, because business etiquette worldwide can contrast greatly  from one country to another. Culture shocks worldwide may cause potential business partners, team members, and associates to miscommunicate, create misunderstandings, or complete botch business deals.
These misunderstandings can take various forms, including awkward greetings, low-impact presentations, social media mishaps, and the creation of offensive marketing materials; this necessitates a thorough study and knowledge of local business practices.
Before doing business in a new country, learning about the local customs is a must.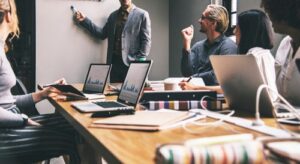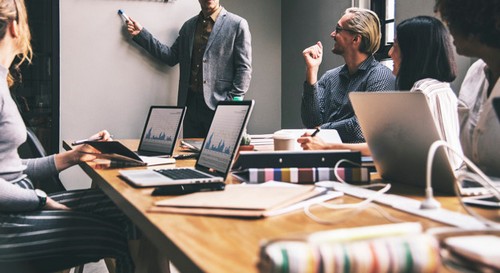 When doing business in foreign countries, research is essential because good business etiquette varies tremendously.
Some actions like looking a superior in the eye are considered disrespectful in some countries but are considered standard in the US.
While in a business meeting in the US, you can expect all conversations to revolve around work and business – although it is considered impolite not to question one's health and family before discussing business matters in many other countries.
The ability to interact and do business respectfully and efficiently by having sound knowledge of international business culture might help you score key business deals. Plus, learning about other business cultures is interesting and exciting.
There's a wealth of information on international business etiquette available online – for example our Global Business Compass is a digital platform with comprehensive information on doing business in more than 40 countries.
Here are 7 strategies for dealing with culture shock in the workplace and maintaining effective international team communication:
Raise awareness of cultural diversity
Being part of an international team presents its own set of problems. Finding ways to connect across borders and using a varied skill set may improve the spirit of teamwork, employee engagement, and productivity.
Understanding cultural differences is critical for successful business partnerships and affiliations for international firms with business relationships in other nations. Individuals should understand the value of respecting others people's cultural differences. Businesses can provide cultural awareness training to raise awareness and help empower employees to work in a diverse work environment.
Recognize cultural differences and encourage them to be discussed
Be open and mindful of the cultural differences among the members of your team. Discuss how such differences might lead to different working styles, and how that might affect how they collaborate. The ability to acknowledge these cultural differences and map any potential challenges will boost the team's effectiveness.
Communicate regularly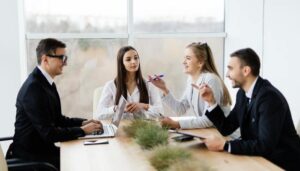 All teams benefit from frequent, effective communication but this is crucial for multinational and global teams in particular. Meetings on a regular basis can be an essential time for team members to share information and knowledge, learn from one another's experiences, and stay informed on organisational advancements and updates.
Incorporate cultural differences into the way you communicate with your co-workers. Use a variety of platforms to communicate, and invest in technology which help collaboration – such as video call platforms, document sharing, and one-to-one interactions. It's critical to establish a common ground on which regular communication may take place.
Face-to-face meetings are important for all teams to develop trust and effective working relationships. This is especially true for international teams.
Being a good listener is just as important as being a good manager and influential team member. Ask questions to clarify things for yourself and others and listen with an unbiased view. Getting out of your comfort zone and keeping an open mind might help you learn new things and see things from other perspectives.
Ensure all team members have ample opportunities to participate
Assess how your team collaborates and devise meeting participation and communication strategies. This may involve tactics for dealing with disagreements, constructively resolving conflicts, and strategies for managing engagement. Each team member's level of comfort with participation in meetings may vary, especially if there is a language or fluency barrier. Define meeting communication standards to ensure that everyone is included and engaged.
Be conscious of power perceptions and reinforce structure
A common issue with multinational teams is that a single individual working in a remote place may feel like they aren't fully engaged as a team member. A group of team members working together in one area or in the same language may be regarded as a dominant force. This can lead to resentment, misunderstandings, and conflict.
Remind everyone that the team is a single entity with a unified goal. Determine how everyone's work contributes to the project's overall plan and outcome. Do this frequently, whether in meetings or regular team communications. Create a sense of trust among team members.
Establish fundamental team ideals and trust.
Talk about how you'll collaborate to meet individual and team deadlines. Get to know one another on a personal level. While structure is necessary for timely project delivery, unstructured time is essential for positive team relationships. When the team is engaged, encourage small talk. Informal conversations on business and a small number of personal matters connect team members and allow them to understand one another in a casual atmosphere.
It's just as crucial for managers to build trust with their employees. Allow your team members to become familiar with your management style so that they can provide feedback and participate in team meetings and one-on-one sessions.
Encourage and support activities that promote diversity.
If your organisation conducts cultural awareness training, take advantage of it. Find ways to assign shared projects to global team members to learn from one another while befriending each other.
Conclusion
We are increasingly exposed to different views and perspectives when we interact with people from all over the world who have different backgrounds. This can, not only will this help us build better working relationships, but can also boost productivity and business performance.
Greater cultural fluency can secure your team's individual and group success as well as your own success within the team. Maintaining team focus and ensuring everyone is working toward the same objectives when team members are distributed worldwide can be one of the most difficult problems managers confront.
Global Business Culture provides cultural awareness training to managers, allowing them to guide and motivate their diverse workforce effectively. Having diverse cultural viewpoints can help you have and build a greater feeling of team togetherness, employee engagement, and productivity.