Effective global collaboration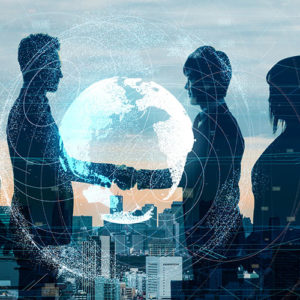 Increasingly, outsourcing projects happen cross-border which inevitably results in an increased amount of cross-cultural interaction. If, for example, large parts of your off-shore development or back-office processing is in another country you are likely to encounter inter-cultural challenges.
How culturally fluent are your home teams prior to any outsourcing activities? What have you done to ensure that your new outsourced resource understands the cultural expectations of your home teams – and more importantly of your clients? Are you even aware of what some of the key cultural challenges you are likely to encounter might be?
Global Business culture has a vast amount of experience in managing the cultural complexity which is often at the heart of any international outsourcing activity. These cultural challenges tend to be both strategic and interpersonal but both can have a dramatic impact on the overall effectiveness of your operation.
---
In our training interventions we look at issues such as:
Aligning structures: How will you structure your organisation in the new territory?
Leadership style: What do we do if leadership expectations differ dramatically from territory to territory?
Cultural Bias: How do we ensure that home teams don't equate 'different' with 'wrong'?
Effective communication: Why does communication often break down in outsourcing scenarios and what can we do to ensure effective collaboration?
Global cultural differences can challenge any outsourcing project in ways that are complex and difficult to predict. Our experience is that many organisations only become fully aware of cross-cultural challenges at the point when things are starting to go badly wrong and beginning to impact negatively on a host of critical metrics. We can help you avoid getting to this point.
If you would like to know how targeted training interventions can improve the operational effectiveness of your outsourcing projects in a way that will have an immediate, practical impact on business performance contact us for an initial discussion.