Develop Your Own Cultural Fluency
Global Business Culture's mission is to make people more effective when working across the barriers of culture, geography and time. We want to make people more culturally fluent so we have developed a range of products which can be downloaded from this site at a range of affordable prices.
Our products are designed to help people climb a learning ladder with each product being a little more detailed than the previous one. On this site you can find: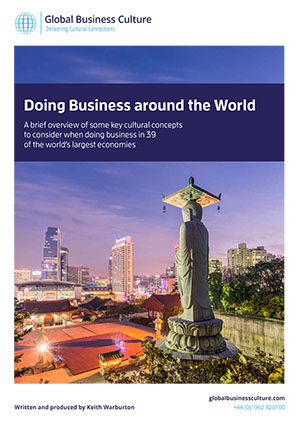 Doing Business around the World
PDF Download
Your handy guide to doing business in 39 of the world's largest economies. In this 371-page guide, 'Doing Business around the World', we go over each country explaining its culture, communication style, business structure, and more.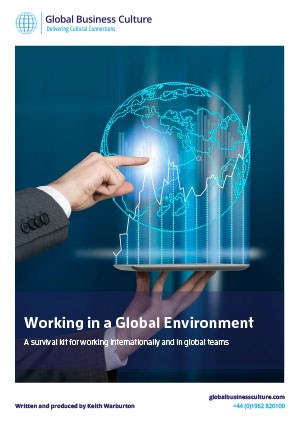 Working in a Global Environment
PDF Download
A survival kit for working internationally. This 36-page booklet entitled 'Working in a Global Environment' covers the key issues you need to think about when working in a cross-cultural situation.
---
Video Masterclasses:
A series of three video masterclasses delivered by Cultural Awareness guru Keith Warburton. Keith is an internationally renowned expert of the impact of cultural differences on global business and is a frequent keynote speaker at conferences for major global multi-national companies.