Published October 10, 2018
Read Time
Do global marketers and sales people need cultural fluency or do generic marketing and sales concepts supersede any differences in approach and attitude found in differing countries around the world?
That is a question I am asked a lot during the learning and development programmes we run for a number of large multi-national clients around the world. I suppose the answer might seem obvious – of course people need cultural fluency and knowledge – but it is a question that generates a lot of debate so I thought it would be good to put down a few of my ideas in a post.
Communication: if both sales and marketing are mainly concerned with getting the right message across, it seems likely that good sales and marketing people need to be alive to the significant cultural differences which underpin the way in which people communicate. Good communication style in one country will often be viewed as very poor communication style in another. Is it therefore possible to have one style of message that is used across multiple territories? It is, of course, possible but probably not optimal. It is essential to get local staff to localise the message and, when they do so, don't tell them they've got it wrong (unless it is off brand etc.) If you've recruited good people, they know their market better than you do.
Presentations: there is no such thing as a good presentation; there is only a good presentation in a certain location. We have a library of in-house presentations skills courses from different companies in different countries around the world and it is amazing that in some countries people are advised to (for example) put in as much detail as possible into a presentation so as to engage an audience whereas in other countries people are advised to leave out most of the detail so as not to alienate their audience. So if you are presenting in a foreign country, how do you structure your presentation? My experience says that most people have one style of presentation and that style is used everywhere. Might it not be better to adapt your presentational style to meet the expectations of your audience? Local help will probably be needed in these situations. And remember that even if you have a global corporate approach to the way presentations are expected to be delivered, that style only works internally – clients and other external stakeholders may have other expectations.
Images: you definitely need cultural sensitivity around this subject. Without local knowledge, how will you know what will offend sensitivities in a particular area? Certain cultures are sensitive to such varied issues as depictions of women in certain types of clothing, a photo of three people together, the soles of shoes, names written in red and many, many more. Are your marketing people alive to these sensitivities, and are they factoring them into the work they produce?
Website design: this is a particularly tricky area as websites are often seen as the global ambassador of your brand and marketing message. If you are from the US go and have a look at a few Chinese websites – lots of visual noise and very little white space. If you are Chinese take a look at some Danish websites – lots of white space and sparse text. Is it enough just to have your website translated into a number of key languages or do you need to look at different designs for different audiences? Are your web team alive to these cultural nuances or are they simply designing for themselves and people like them?
Negotiations: where to start with this one. People in the US like to get down to business quickly; people in Japan are focused on forming a good long-term relationship before even considering talking business. Finns like to come in with what they consider a 'fair' price from the outset; Indians are unlikely to ever take the first price offered. People in Sweden have a lot of authority delegated to them whereas you usually need to be talking to the top guy in the Gulf. Each country has its own unspoken rules as to how a negotiation is likely to be addressed. All countries want to negotiate hard but they want to negotiate in different ways and at different timescales. Your sales guys really need to be attuned to these cultural expectations if they are to be expected to perform to the maximum in a global environment.
So when clients ask me if global marketers and sales people need cultural fluency, my answer is always an unequivocal 'yes they do'. But they also need help along the way – you can't expect people just to pick this stuff up by osmosis. Give them the opportunity to be trained in these areas by people who know what they are talking about. Cultural fluency is a 'need to have' not a 'nice to have'.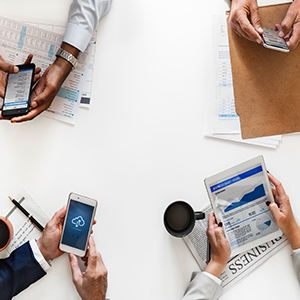 © Copyright 2023 Global Business Culture. All rights reserved | Legal Notices