Published October 18, 2018
Read Time
At Global Business Culture, we have spent twenty years developing and delivering cultural awareness training courses all over the world.
We have worked with some of the most prestigious of global companies, helping them improve levels of cultural fluency within their organisations.  So why do these organisations decide to invest significant budget and time on cultural awareness training when there are so many competing pressures on learning & development priorities?
Cultural awareness training should be a key L&D focus for any organisation which works cross-border.  This type of training increasingly becomes a 'need to have' rather than a 'nice to have'.
Obviously, there is no single answer to why our clients invest in what we do but a few key reasons are as follows:
Ever-increasing levels of cross-border activity: Twenty years ago, cross-border interaction tended to be undertaken by a few carefully chosen employees – employees who often had significant international experiences.  Times have changed enormously however over the past twenty years and nowadays most people, in most functions have some kind of cross-border interaction if they work for an international company.  Therefore, the ability to work seamlessly across cultures has become a whole organisational topic.
The need to drive internal efficiencies: The biggest impact of unattended cultural differences within any international organisation is that they slow things down.  A lack of understanding about the subtle differences in approach that are found in approach to business across cultures (even within the same company) means that activity levels are less efficient.  This is just a fact. We can try and hide behind notions of a common corporate culture, but the simple fact is that cultural differences can very often lead to internal inefficiencies if not addressed
Client needs:  When people are working with clients in other parts of the world, they need to have some level of understanding of client motivations and expectations.  Clients in differing countries have differing requirements from their suppliers and if you are not adapting to those client requirements you can be sure your competitors will.
A pressing and immediate need

:  If you have just been involved in a cross-border M&A for example it is imperative that both sides get a good understanding of the cultural drivers of their new partners.  Cultural alignment needs to happen quickly if 2 +2 is going to equal 5 rather than 4. The dire consequences of ignoring country cultural differences post M&A are well documented.

Cultural Awareness Training boosts profitability

:  This is a big statement but just think about it.  What impact will the combination of improved internal efficiencies and greater client understanding have on your business?  It must be increased profitability.
If you would like to find out how we can help you at Global Business Culture, please contact us.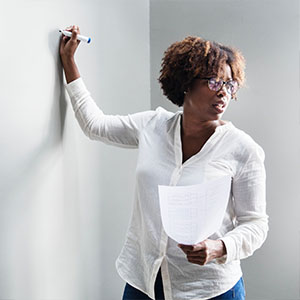 © Copyright 2023 Global Business Culture. All rights reserved | Legal Notices