Published October 16, 2018
Read Time
When organisations are thinking of delivering cultural awareness training to their employees, there are two key elements they need to address:
The structure and content of the cultural awareness training programme
The capabilities of the trainer
I have addressed the issue of course content in some earlier blogs and so wanted to focus more in this piece on the issues around trainer capabilities. I have been running cultural awareness training programmes around the world for major corporations for twenty years and during that time have encountered a great number of cultural awareness trainers who have varied in greatly in approach and suitability.
In my experience, great cultural awareness trainers share the following four characteristics:
Experience of living and working in multiple countries: Unless you have lived and worked in different countries for a considerable number of years it is difficult to speak with any authority about the impact of cultural differences on cross-border commercial activities.  The trainer needs to have walked the talk otherwise the cultural awareness training programme will lack authenticity.
Significant commercial responsibilities:  I work with senior leaders of major corporations and therefore need to be able to demonstrate that I have a high level of commercial acumen.  Any good cultural awareness training course should focus on the intersection of cultural difference and commercial success. If the trainer doesn't understand business, they won't be able to demonstrate where these intersections are.  This type of training might be vaguely interesting, but it won't add commercial value to the client.
Leadership experience:  Any good cultural awareness trainer needs to have personal experience of leading employees from other cultures.  They need to have personally had to flex their leadership style to get the best out of colleagues who think, and act differently than they do.  Ideally, they should have led people in-country and in a global virtual environment.
Great presentational skills:  Even if somebody has all the attributes outlined above, they still need to have the ability to engage and enthuse a room of (sometimes) cynical delegates.  Story-telling is key to this. Merely regurgitating old cultural theories will not energise delegates and will not help them to see the practical application of newly learned knowledge to day-to-day business issues.
If you can find all these attributes in the trainer you chose to deliver your cultural awareness programmes you are probably onto a winner.  If any one of the above is missing, the training is likely to be far less impactful.
If you would like to discuss your cultural awareness training needs, please contact us.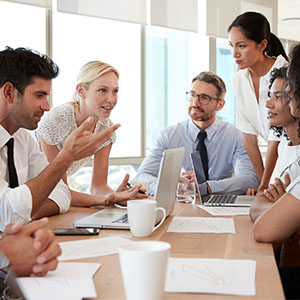 © Copyright 2023 Global Business Culture. All rights reserved | Legal Notices