With the continued integration of the North American economy, many executives assume that doing business and understanding the business culture of Mexico is a relatively straight- forward undertaking. After all, the US, Canada, and Mexico have been close trading partners since the original NAFTA agreement came into effect in 1994.
In some respects, Mexican businesspeople have changed the way they do business, but the market continues to pose significant challenges for all Western companies.
While NAFTA and the successor agreement have heightened business amongst the signatories and Mexico has enjoyed a Free Trade Agreement with the European Union since 1997, fundamental business culture issues have and continue to stymie Western companies of all stripes from navigating in this important market.
As Export Development Canada's (EDC) Chief Representative for Mexico based in Mexico City in the early 2000s, I saw the interplay between Canadian executives and their Mexican counterparts first-hand. Canadian businesspeople were enthusiastically welcomed in Mexico and initial steps towards developing relationships and partnership opportunities were often developed. However, many of these opportunities evolved into a "disconnect" as Canadians were wondering why business was taking so long to materialize and Mexicans were doubting the Canadian commitment and were perplexed by a lack of follow-up.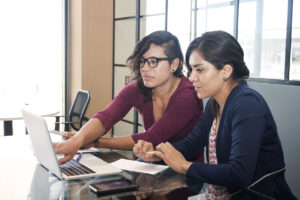 Many Western companies approach the Mexican market without really changing their mindset from selling in Europe or the US. They are keen to explain how their products and services will be of value and assume that they will not have to be adapted. They are also anxious to efficiently cover all the bases on their trips and catch their flights back to meet their internal company timelines. Mexicans, on the other hand, are interested in getting to know their counterparts and creating long-term partnerships. Mexicans want to hear about their international counterpart's commitment to the market in terms of local representatives, service centres etc. while their Western counterparts are often preoccupied with short term cost control.
Successes and failures in the Mexican market often depend on the degree of local adaptation whether it be related to the product, price, service, or local content. For example, Campbell's soup has been a hit in Mexico partly because the size of its cans was adapted to Mexico's larger family size.
I think it is fair to say that Western businesspeople have not paid much attention to business culture as they have pursued business in Mexico. They need to do their homework and appreciate the significant diversity in Mexican business culture.
Overview of the Business Environment in Mexico
With a population of almost 130 million, a rich cultural history and diversity, and abundant natural resources, Mexico is among the 15th largest economies in the world and the second largest economy in Latin America. The country has strong macroeconomic institutions and has signed 11 free trade agreements involving 46 countries.
Currently, Mexico is one of the top 15 exporters in the world due to its strengthened productive capacities, diversification away from raw materials such as oil, and integration into regional and global value chains.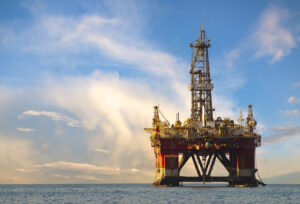 However, despite all this progress, over the last three decades Mexico has underperformed in terms of growth, inclusion and poverty reduction compared to similar countries. Its economic growth averaged just above 2 percent a year between 1980 and 2018. On a per capita basis, average growth was close to just 1.0 percent.
The economy contracted by 8.2 % in 2020 with a sharp drop in the first half of the year as demand and supply shocks stemming from the COVID-19 pandemic had deep impacts on firms, employment, and households. The recovery in 2021 will rely on several external and domestic factors, including the speed of vaccine deliveries (and the vaccination campaign), US growth dynamics, and private investment.
Mexico's per capita GDP today stands at 34% of U.S. per capita GDP, compared with 49% in 1980. In this context, progress towards poverty reduction has been slow. The total share of the population living below the monetary poverty line in 2018 was 48.8 percent, close to the level observed in 2008.
Low growth rates and significant inequalities continue to raise the question of how Mexico can grow more rapidly and become more inclusive?
Despite the growth rates, Mexico is a country with significant opportunities and potential. Its macroeconomic stability is the cornerstone to foster investments and a growing private sector. Improvements in productivity growth, stronger institutions, and quality of service delivery and infrastructure, coupled with attention to reducing regional and household income inequalities, would bring shared prosperity. Its trade agreements, enviable geographic position, and growing domestic market, make Mexico a prime destination for investment.
Priority Sectors
Priority sectors identified for Western companies include oil, gas, and electricity; automotive; mining; aerospace; information and communications technology; light manufacturing and infrastructure.
Accelerators and Ongoing Issues
The Mexican business environment offers huge opportunities for Western firms and the following table identifies both accelerators and ongoing issues that you should be mindful of as you develop your approach and consider your strategies.
| | |
| --- | --- |
| Accelerators | Ongoing Issues |
| Large and open economy | Containing Covid-19 |
| GDP per capita higher than Brazil, Russia, India, and China | Narco-related violence, crime, and negative perceptions |
| Links to global supply chains | Business culture issues for Westerners |
| USMCA and Free Trade Agreement with the European Union | Relatively poor logistics and infrastructure |
| Most free trade agreements of any major country | Institutionalized corruption |
| Relatively young population | Lack of competition in some sectors eg telecom |
| Relatively solid banking system | Security issues for businesses |
| Growing middle class with more diversified demands | Language barriers |
| IP protection well established | Inconsistent and unreliable legal systems amongst States |
| Presence of many international firms | Uncertainty related to opening of the energy sector |
| E-Commerce opportunities with 53 million consumers accessing the web via smartphones or tablets | Labor regulations and policies favoring employees |
| Manufacturing capability and cost effectiveness including in electronics manufacturing | Enforcing contracts and resolving insolvencies |
| Enviable geographic location | Income disparity |
Case Scenario
Real life scenarios can go a long way in providing a deeper understanding of Mexican business culture and help to demonstrate some of the local nuances. The following case scenarios serve to illustrate factors which can arise for international firms as they conduct business and partner with local Mexican firms as well as some of the adaptations that may be needed.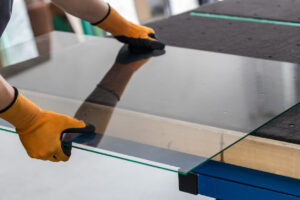 MexGlass / Amerware Joint Venture
MexGlass is a Mexican glass manufacturer located in Monterrey, Mexico. Its product line concentrates on drinkware but includes dozens of products, from automobile windshields to washing machines. MexGlass has a long history of successful joint ventures and is globally oriented.
In the US, Amerware is most famous for its oven-ready glassware but has diversified into fiber optics, environmental products, and laboratory services. Like MexGlass, Amerware has a long history of successful joint ventures and globalization. The two companies seemed to share similar corporate cultures and customer-oriented philosophies.
After realizing such similarities and looking to capitalize on NAFTA by accessing the Mexican market, Amerware established a joint venture with MexGlass in the fall of 1992. The similarities in history, philosophy, culture, goals, and objectives of both companies led to the logical conclusion that this alliance should be an instant success. However, as Francisco Cortez, an analyst with Smith Barney Shearson in New York said, "The cultures did not match – it was a marriage made in hell." As history reveals, the two companies dissolved the joint venture 25 months after the agreement.
MexGlass's sales approach was less aggressive than the Americans at Amerware thought appropriate; the slower, deliberate approach to sales stemmed from the previously higher controlled Mexican economy. Amerware's faster paced and aggressive sales approach had developed from decades of competition. Once in the venture, the Mexicans thought the Americans were too forward, and the Americans believed their Mexican partners wasted time being too polite. The Americans also perceived the MexGlass approach to include an unwillingness to acknowledge problems and faults.
Another obvious cultural difference was the conflicting styles and time allotment for decision making. MexGlass was notably more bureaucratic and hierarchical and loyalty to family members and patrons in the ranks of the company was a part of the process. Decisions were often left to a member of the controlling family or to top executives, while middle managers seldom were asked for opinions, let alone to make important decisions.
Mr. Long (Amerware's Chief Executive of the joint venture) observed, "if we were looking at a distribution decision, or a customer decision, we would have a group of people in a room, they would do an assessment, figure alternatives and make a decision, and I as Chief Executive would never know about it. My experience on the Mexican side is that someone in the organization would have a solution in mind but then the decision had to be kicked up a few levels."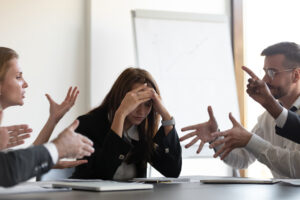 Amerware felt that the cross-cultural differences were depriving both companies of the flexibility to take the fast management action that is necessary in the dynamic business climate of both countries. MexGlass basically agreed. Amerware gave MexGlass back its $130 million investment and the joint venture was called off. The companies still recognized the opportunity to continue to do business with each other. However, they have changed their relationship into a mutual distribution of each other's products.
In the aftermath of the breakup, MexGlass and Amerware each responded publicly to the dissolution of their alliance, and each indicated the strong differences in culture.
Amerware wanted to discuss the problems and learn from them, while MexGlass was hesitant to criticize anyone, especially a visible US partner. The Mexicans preferred to concentrate on continuation of the marketing arrangement between the companies.
Hughes, the Amerware CEO, openly spoke of the alliance as one that stopped making sense. He stated that the cross-cultural differences inhibited the potential of the alliance. Amerware's Chief Executive of the venture, Mr. Long, openly acknowledged the different decision-making styles between the two cultures.
MexGlass executives were defensive and disappointed that Mr. Long had expressed his views so frankly in public. The president of MexGlass, Eduardo Marquez, flatly denied that the cultural differences were any greater than in other alliances. In an interview with the Harvard Business Review, however, he admitted, "Business in Mexico is done on a consensus basis, very genteel and sometimes slow by US Standards"
Amerware felt that they learned a lesson in the failed alliance; both foreign and domestic alliances require additional skills and more management time. CEO Hughes says that alliances carry a lot of risk and misunderstandings, but they can be significantly beneficial to the operations of the company if they are done carefully and selectively.
---