Compiled from our research, experience on the ground in India and interviews with both Indian and Western business executives, here is a roundup of tactics and strategies to consider in navigating the business culture success in India. These are presented in alphabetical order for ease of reference.
Marketing Mix
Some Western firms, particularly those in the consumer products area, may need to re- develop the entire marketing mix in the Indian market. For Example, Domino's Pizza has unique toppings for the Indian market with an emphasis on vegetarian. They also offer oregano spice mix packets rather than Parmesan cheese packets.
The marketing and advertising in India are different as pizza in India is not viewed as daily fast food, but rather a special meal. Domino's stores in India are generally located in highly populated areas such as shopping malls to create more buzz and attraction while in the US stores are in stand alone buildings or storefronts with more focus on deliveries. While in the US deliveries are made by car, in India, Domino's uses mopeds for delivery to beat the Indian traffic.
Market Visits
Visiting the market and taking time to build personal relationships and mutual trust is critical in India. Be prepared to make follow-up visits as there is no substitute despite video calls and other technology.
Sending senior company representatives to your market visits, rather than junior ones, will signal your commitment to doing business. My colleague from Sun Life, who led Sun Life's entry into the Indian market and its tie up with the Birla Group says such market visits were indispensable to getting the relationship and the joint venture on the right track.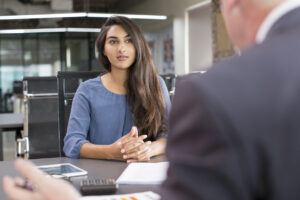 Negotiations
Westerners should not push too quickly and aggressively to close a deal. Convincing your Indian counterpart will involve using competitive analysis, offering attractive rates or discounts, and building persuasive arguments to ensure that the deal is favorable to all stakeholders.
You should realize that Indians develop their negotiating and bargaining chops early on. They negotiate for themselves and their families while shopping for everything from groceries to clothes to vegetables. The inventor of Hotmail, Indian entrepreneur Sabeer Bhatia, made history by securing the sale of his company to Microsoft for $ 400 million in 1997. He attributes his success to those early days with vegetable vendors where bargaining for the best price was the ultimate win.
Keep the big picture in mind when you want to succeed in the Business Culture in India: Work to create a long-term relationship is ideal for success. Indians tend to be circumspect when offering an opinion so its important to read between the lines and gauge whether your counterpart is backing off from the deal, buying more time, or politely turning down your offer without saying an explicit no.
Being patient and observant is always a good strategy. It is not a good idea to pressure individuals to commit as doing so may prompt Indians at the negotiating table to tell you what they think you want to hear, without any real intention of following through.
Partner Selection
Partner selection is probably the most critical decision that you will make related to your Indian business strategy. You need to do this thorough due diligence and benefit from referrals, personal interviews, site visits, and confirm all statements and representations.
As exemplified by the case of Samco Machinery of Canada, a more complete and trusting relationship with its JV partner and more diligence on Samco's part could have uncovered the partner's lack of financial resources and thwarted a challenging situation that ensued.
Persistence
India is a crowded and competitive country. In almost all aspects of life, Indians have competed for people's attention to survive, and in business, it is no different. During my posting in India, I was amazed at the persistence of Indians who never seemed to be deterred by line-ups or delays. Westerners need to appreciate that they will have to draw heavily on patience and perseverance. Take a deep breath and realize that there may not be a way around some of the delays.
Physical Contact
The Business Culture in India is conservative and rather formal in nature so be mindful of physical contact. While handshakes between men is customary, any physical form of contact, such as a handshake or a hug between men and women, is not usually the norm. Again, keep in mind that these are broad generalizations and some Indian businesspeople have had a lot of exposure to western society.
Price Point Sensitivity
Holding to too high a price point could be fatal for foreign businesses, as most Indian consumers have less capacity to pay than Western consumers. India is in general a very price conscious market and I have seen Western suppliers faced with requests for discounts of up to 30% or more. These situations call on suppliers to think out of the box and be creative in trying to find a solution. The trade-off between huge market opportunities and achieving margins is always there in India.
Product Adaptation
One of the common pitfalls in addressing the Indian marketplace is simply dusting off something you might offer in your home market," says Jitendra Singh, a management professor at the University of Pennsylvania's Wharton School. "Indian consumers are very different — enormously value-conscious and very, very finicky."
The success of some firms hinges on their commitment to design for the Indian market. Minaean International of Vancouver, Canada is a case in point. The company supplies structures made of light gauge steel and focuses on emerging markets. When the firm received a contact from Shell in India to supply gas station canopies, it ended up offering structures specifically designed to Indian tastes by a staff of designers and engineers in Mumbai. The commitment to product adaptation and local design was the key to the transaction.
Some firms totally revamp their products for the Indian market. American Tourister, for example, produces the largest version of its backpacks only for the Indian consumer. Even the fabric and the stitching are Indianized.
Relationships
Establishing and maintaining strong relationships with Indian business associates is fundamental to success in India. Western firms need to continually test out their relationships with Indian counterparts to ensure the ongoing trust is there and sufficiently strong to overcome communication issues which are almost inevitable. Mixing the social with the business is important for Indians so do appreciate what your Indian counterparty is doing for you when he/she hosts or arranges events for you. A colleague from the Canadian firm, Toon Boom which has an animation studio operation in India, indicates that building trust with your partner in India takes more time and money than you will expect. Cultivating the relationship is crucial.
Research Locally
Take the time to effectively research the cultural characteristics of your local market within India. Go beyond the national characteristics and rituals. Westerners need to place attention to the specific region or city of focus as well as the nature of the industry, organization, and the personal experience of your interlocutor.
Draw on a variety of sources for help, including your home government, embassy reps, Indian government reps, trade associations, other Western company reps with experience, and cultivate these for ongoing dialogue. Also, be sure to draw on Indian counterparts in the market and in your own country. Do homework on your Indian counterparty before you sit down with him or her to understand backgrounds, interests, and exposures. You will find a very wide divergence of international business exposure amongst the Indian businesspeople that you will meet.
Status
Indian culture is very status conscious, and you should always be mindful of it.
I think of the many privileges afforded to me as a Canadian diplomat in India. Western companies need to be cognizant of just how important status is to your counterpart's interests. Your Indian employee will strive to enroll his son in the best school possible and your support in the process is likely to be called upon. Personalities, including movie stars endorsing your products can have a huge impact. Even if status is not an important consideration for yourself, think about the interests of your counterparty and how his or her status can be enhanced through working with you and your company.
Supply Chains
Developing and maintaining a supply chain in the Indian market is often a crucial strategy, as reflected in the experiences of McDonalds who claims to source 99% of their supplies in the Indian market. The supply chain must be developed carefully with full attention to cost effectiveness, quality control, reliability and local community involvement, and other corporate social responsibility considerations.
Timelines
In general, Indian do not have the same orientation towards time management and punctuality as do Westerners. This is ingrained in Indian culture, and it would not be surprising if meetings are postponed, re-scheduled, cancelled or organized on short notice. When collaborating on projects, Westerners need to continually check on progress on specific tasks and be aware that the Indian mindset is more oriented to a holistic approach rather than the completion of discreet tasks.
If you show frustration or discouragement, you may irreparably damage your chances of closing a sale. Allow enough lead-time for projects and budget for unexpected costs – everything takes longer in India and therefore you need flexibility.
Verification
While your approach in India should revolve around relationship building and trust, at the same time you should find ways of checking key factors and progress on performance without causing the other party to lose face. It is best to do this in a non-confrontational manner and as just another step in the process.
---